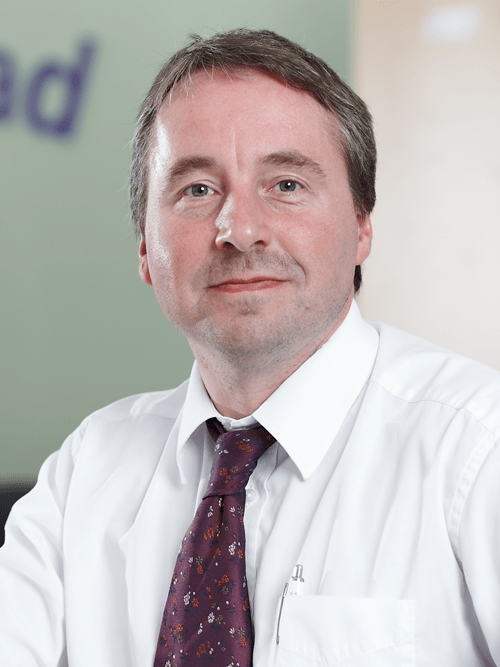 Dr James Gossow
Executive Director

James is one of our original Executive Directors since the inception of NECS in 2013, providing clinical expertise and advice at the heart of the organisation.
With a focus very much on patients and high quality clinical care, James brings knowledge of alternative healthcare models from his experience working in different parts of the world, including private practice in the Channel Islands and Commander in the Merchant Navy as Ships Physician.
For the last 20 years, James has been a partner at his own practice in the North East and has led on multiple healthcare contracts as a provider. He has a passion for vulnerable and hard to reach patient groups with specialist knowledge in substance misuse, violent patient registers, prison and forensic secure healthcare.
As well as clinical work, James has a strong background in medical leadership, with previous roles including PEC Chair South Tees, Medical Director for Teesside and Medical Director for County Durham, Darlington and Teesside Area Team. He continues to support NHSE and Public Health in leadership positions.
At NECS James is responsible for championing clinical input at every level across the organisation. His support is embedded through chairing important committees such as the Clinical Governance and Information committees and he also chairs our Clinical Governance IT Case Review meetings. He acts as Whistleblower Champion and a mentor for our staff.
Experienced in providing clinical leadership at regional and national level with programme support such as 111, Population Health Management, RAIDR and LeDeR.
James said: 'I've always felt privileged to work in NECS's vibrant and creative atmosphere. It has been a pleasure to see the organisation grow from its start ten years ago to its hugely successful present position. NECS has a culture of caring and a can-do attitude. I think we are the A Team of the NHS – if our customers need help and support, they can call NECS to get it."
In his spare time, James enjoys time with his family and sports including cricket, golf, the gym and martial arts.