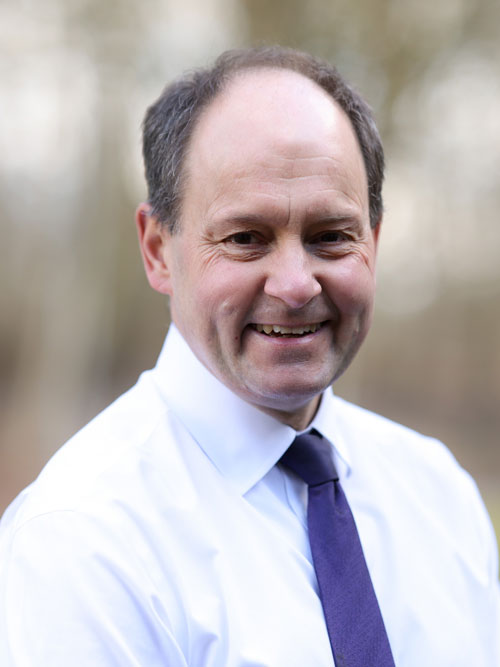 Stephen Childs
Managing Director

Stephen has been the Managing Director of NECS since our inception in 2013. 
He began his career in the pharmaceutical industry before joining the NHS in the 1990s as a practice and fundholding manager in Deptford, South East London. Following this Stephen led the Lambeth, Southwark and Lewisham Multifund of 20 fundholding practices before migrating north in 1999 to take on various Executive Director positions, including Managing Director of Middlesbrough, Redcar and Cleveland Community Services (MRCCS) and interim Chief Executive for the NHS Tees PCT cluster. At NHS Tees PCT, Stephen was responsible for a significant consolidation and cost reduction programme to merge four PCTs into one and a reconfiguration of urgent and emergency care services in Hartlepool and North Tees, which led to the A&E unit in Hartlepool being replaced by a modern Urgent Care Centre. 
In 2003, Stephen was tasked with developing a new type of NHS organisation, which was both customer-owned and commercially successful – and NECS was born. 
Stephen and the NECS Executive team have shaped NECS into a provider of high quality health and care system support to our Integrated Care Board, NHS provider, NHS England, Department of Health and Social Care and Local Authority customers.  
He has led the Executive and Customer Board in the development of NECS strategy and business model in order to serve the best interests of our Customer-Owners and deliver our social purpose. 
During his time at NECS, Stephen has overseen many significant pieces of work, including the repatriation of the National Cervical Screening Call and Recall service from the private sector into NECS and achieving the first export successes for NECS International through sales of the Capacity Tracker into Australia. 
Stephen has also held part-time positions whilst at NECS, including Chief Executive of North Cumbria CCG from 2017 to 2019 where he led the CCG through an organisational improvement programme, financial recovery, consultation on a new clinical model and the development of North Cumbria as an Integrated Healthcare System. He acted as interim Managing Director of North East London CSU (NEL) from 2019 to 2022, eventually overseeing the transition of NEL to its future state in 2022. 
Stephen said: "I am truly excited by our strategic partnerships with Customer-Owners and inspired by the entrepreneurial spirit of our people at NECS – adaptable, flexible, innovative and ingenious they are. We are lucky to work in an NHS organisation that is allowed to trade freely across the country and abroad. Our amazing people have taken full advantage of this delivering creative solutions to some of the most difficult problems facing health and care." 
In his spare time, Stephen is a follower of Tottenham Hotspur.